Crazy4Crafts- Crafts and Art Projects
Fun Art Projects and Crafts for Kids and Family

AUGUST 15TH, 2006

Plastic Lacing-Gimp-or Boondoggle – Scoubidou : Designs, Craft Ideas and Web Sites

Whatever you call it- kids love it and find it addictive!
Gimp, also known as boondoggle is a type of flat, plastic thread used for making many types of crafts, necklaces or bracelets, zipper pulls. The designs can be fairly easy or complicated so they are good for a wide range of ages. I think under 5 years old can be pretty frustrating without a lot of help from someone older.
Scoubidou is very similar to gimp- the difference is the thread is round and hollow and not flat like gimp. The knots and techniques are exactly the same, and end appearance very similar.
The standard size for gimp is 3/32″ wide but there are larger sizes (1/4″ and 3/8″) You can get 100 yard spools, but most projects only take 3-6 yards. You can buy at most dollar stores, Walmart and Michael's or other craft stores in many different colours- from bright neons to glow in the dark.
Boondoggle/Gimp Craft Ideas: This site has some pretty neat ideas- some are pretty far out! The instructions are very well laid out.
Login
Valid XHTML
XFN
WordPress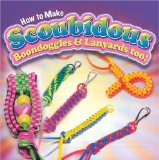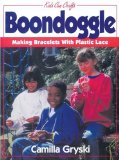 TONS of free gimp/plastic lacing craft ideas here Some very nice ideas- well worth the look. Including a nice backpack USA flag made from plastic lacing, also a neat first aid kit using gimp and film canister. Each craft comes with supply list and instructions.
Cute Boondoggle Dragon Fly pin
Lots of nice ideas for gimp/scoubidou/boondoggle crafts Also shows you how to make different types of knots- from easy to complicated. Very nice, easy to understand instructions.
Nice scoubidou site
Scoubidou Site Lots of nice knots well explained.
Nice photos of Scoubidou/Gimp knots
Gimp Pencil wrapper Craft
Gimp Key chain Craft
Buy Gimp plastic lacing in bulk
Related Posts
Free Cross Stitch Kit from DMC Threads- Sign Up to be A Cross Stitch Mentor!
Paper Dolls- Download Free Paper Dolls Online
Posted by Administrator as Great Kids Craft Ideas, Crafts- General, Crafts for All Ages, Gimp-Boondoggle-Scoubidou at 10:14 PM EDT
No Comments »
---
AUGUST 7TH, 2006
Easy and fun craft to use up old crayons- Try making a Batik!
One of the earliest memories I have of doing a craft with my mother is when she my sisters and I do our own batiks. I was about 6 years old and to this day it remains one of my favourite memories of me and my mom.
I have often done this kind of batik with my daughter- it is an easy batik to try and do as a beginner or to try batik with younger children, It does involve hot wax so be careful.
You will need:
old muffin tins ( this is will be your "pallet") You could also use disposable foil ones or pick up at garage sale, goodwill, etc.
old crayons ( every mom has PLENTY of these!!) This will be for color. Put like colours together, it doesn't matter if a bit of pink get in with the red.
Paraffin canning wax
electric plate warmer or electric frying pan ( to melt wax and keep wax melted)
something to do your batik on- pillow case, T-shirt, old sheet – silk and cotton work best.
fabric dye ( use cold water dye if you can)
artists paint brush
pencil or charcoal
Divide colours in you muffin tins and add some paraffin wax. Put the muffin tin in the electric frying pan- make sure the frying pan has about 1-2 inches of water in it ( to keep wax from burning) and set the temperature VERY low- maybe around 200 degrees or less.
You can also place the muffin tin with the cups filled with wax on one of the electric plate/food warmers from the 70's if you have kicking around- I see them all the time at garage sales- they are neat for another craft involving oil pastels.
Make sure whatever fabric you are using is NATURAL and does not have any polyester in it- it will not dye properly.
Draw your design with your pencil or charcoal- or go freestyle. Paint on the colours using your melted crayon/wax "paint".
Keep you design simple- try not to go for too much detail. You can;t make a mistake with batik- it really is an easy and fun craft to do with kids – and a craft for both boys and girls.
As for ages this is suitable for- I think about 4 years old depending on the child- the wax can get hot so you would need to supervise.
When you have finished and wax is hardened- crumple of your fabric to crack the wax- this creates the beautiful veins you see in batik- this is where your fabric dye will go into.
Dye your fabric and let dry.
Now, fun part is to take of the wax. I use newspapers. On an ironing board I place newspapers over the fabric and using hot iron iron off the wax until it is all gone. This should NOT be done by young children .
When its done you will have a beautiful batik to treasure for years to come! My mom still has our orginal batiks hanging on her wall 30 years later 🙂
Related Posts
Paper Dolls- Download Free Paper Dolls Online
Stencil Thereom- Oil Painting with Stencils
Plastic Lacing-Gimp-or Boondoggle – Scoubidou : Designs, Craft Ideas and Web Sites
Posted by Administrator as Great Kids Craft Ideas, Crafts- General, Batik, Crafts for Boys and Girls, Crafts for All Ages at 6:52 PM EDT
No Comments »